ACCIONA.ORG
acciona.org, The Energy & Water Foundation, is the ACCIONA's corporate foundation.
It was started in 2008, was called ACCIONA Microenergia Foundation, and was registered in the Spain's Assistance Foundations Registry with number 28-1544. Nowadays it is registered with number 917SND in the State Foundations Unique Registry created in 2015. It is also registered as NGO in the Spanish Agency for International Development Cooperation (so called AECID) with number 2421.
Its VAT number is G85577732 and its registered office is on Avenida de Europa num. 18 – Alcobendas (Madrid, Spain).
MISSION AND ACTION
The acciona.org's mission is to promote the access to energy, water and infrastructures of people and communities with no prospect of covering those needs. With this aim, our actions are based on four pillars:
In addition, as a corporate foundation, the Board of Trustees –whose members do not receive remuneration for this activity–, the Management Team and the rest of personnel, as well as the Volunteers of acciona.org, we adopt the ACCIONA's good governance rules to carry out that mission honorably and responsibly.
ANNUAL REPORTS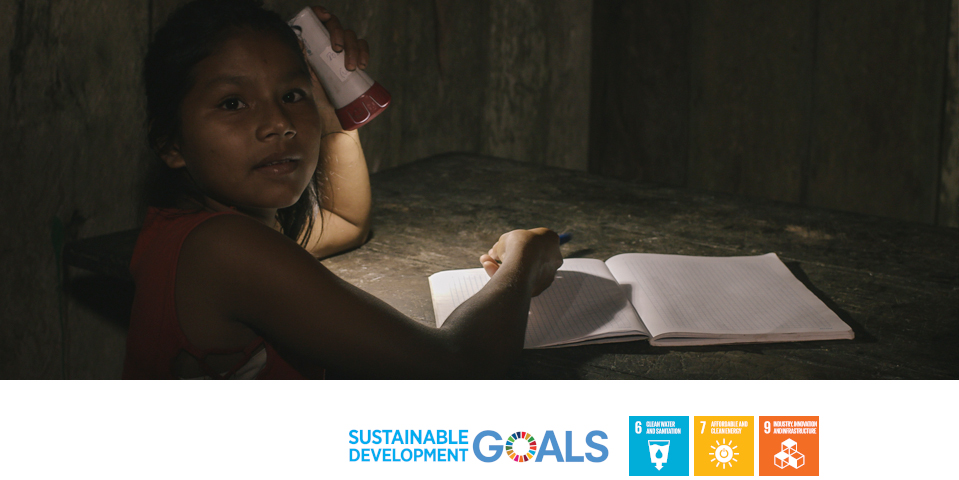 THE RESULTS OF OUR ACTIVITY CONTRIBUTE TO THE SUSTAINABLE DEVELOPMENT GOALS (SDG'S) OF THE UN 2030 AGENDA
Yearly our projects increase their positive impact on the benefited population, favouring principally the achievement of SDG6, for its targets of universal access to water and sanitation, and SDG7, for its target of universal access to energy, as well as SDG9 in promoting the innovation.
(Reports only available in Spanish version)
VOLUNTEERS

THE ACCIONA.ORG VOLUNTEERS
We lean on unselfish people who put their knowledge and resources to our projects. The volunteers also are, as the 2030 Agenda for the Sustainable Development identifies them, essential actors to achieve the Global Goals