ACCIONA.ORG IN CHILE
In Chile, acciona.org works through the acciona.org Foundation Chile, a Chilean foundation created in 2020 with the acciona.org Foundation as a reference partner.
Our objective is to make development cooperation through promoting the access to energy, water and other basic infrastructures to people and communities without prospects of covering those needs in the country.
With this aim, we have started studying the feasibility of some initiatives for which we will develop service delivery models tailored to every context, applying affordability, reliability and sustainability criteria that allow the success of our projects in the long term.
OUR GLOBAL FIGURES (2020)
8
OPERATION AREAS AROUND THE WORLD (PERU, MEXICO, PANAMA AND ETHIOPIA)
953
INDIGENOUS AND RURAL COMMUNITIES SERVICED
Latest news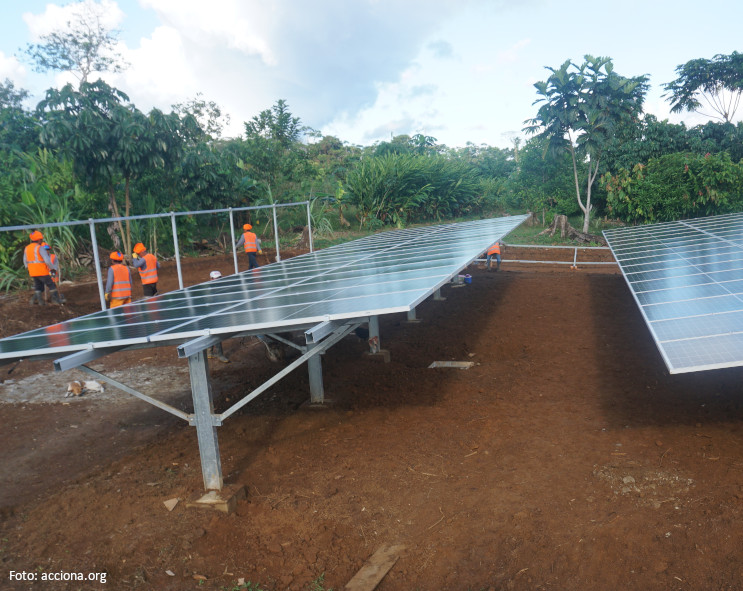 Our first micro grid, in the Peruvian Amazonia
10/28/2021
Chile
We have built a solar photovoltaic station and have installed other systems to improve and extend the service of an electric micro grid that provided energy from diesel generation to about 60 families in the Peruvian Amazonia. With this project we prove again how renewable energy is an adequate solution to improve the access to energy in the most remote areas in our planet.
ANNUAL REPORTS
OUR RESULTS INCREASE THEIR IMPACTS EVERY YEAR
Our annual reports show the evolution of how, through providing access to basic services, we favour the Development of the low-income communities where we work around the world.

 

(Reports only available in Spanish version)

;