"WE TAKE A STEP FORWARD BY OFFERING INTEGRAL ACCESS TO RELIABLE ELECTRICITY, WATER, SANITATION & COOKING BASIC SERVICES"
The access to reliable energy, water & sanitation is essential for human development. Its lack complicates carrying out productive, educative and family activities at home. These difficulties are increased with eye, lung and diarrhoeal diseases provoked by not having those basic services. In rural areas, it also implies spending time in going to get alternative energy elements or collecting water, which are tasks usually done by women and girls.
The most remote & poorest rural areas of Oaxaca, where acciona.org works since 2012, suffer these circumstances; in order to help in alleviating that situation the EncASa Oaxaca programme was started. Its goal is to improve the living conditions of the Oaxaca households in small rural poor & extremely poor communities, through their access to basic services.
+1,100
Households benefited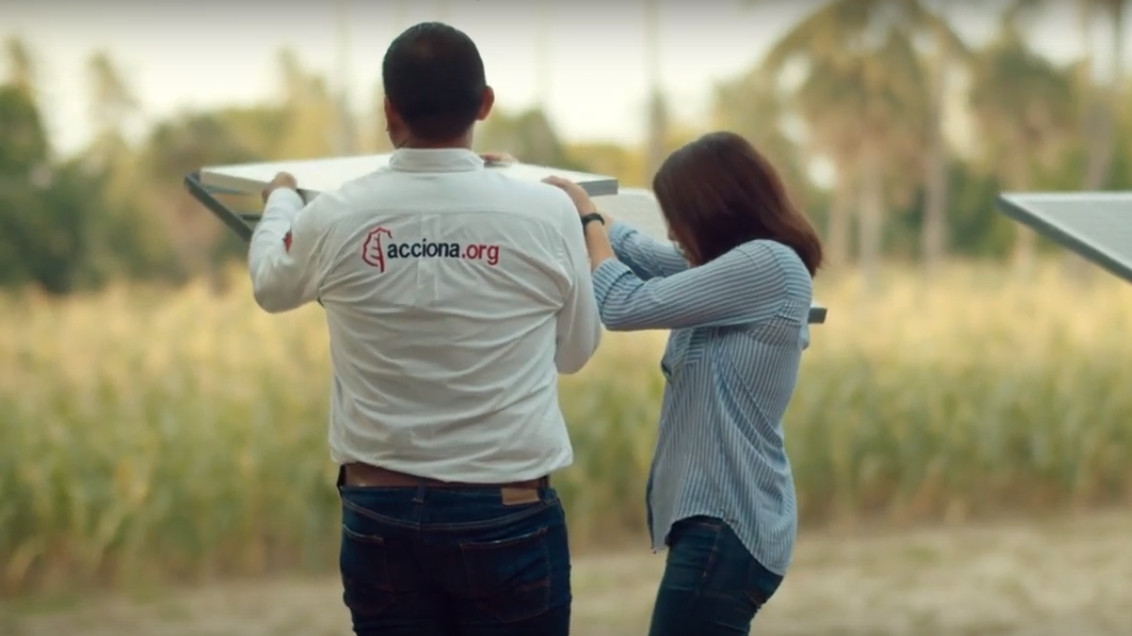 Watch video
KEY ASPECTS OF ENCASA OAXACA
The EncASa programme (Spanish acronym for Energy with Water & Sanitation) implies the extension of the basic services offered by acciona.org: we add access to drinking water and appropriate sanitation to the access to energy we provide since our creation.
Its implementation begins in Oaxaca because:


♦

 We are present in this state since some years ago.


♦

 Oaxaca's authorities are involved in this initiative. 


♦

 There is a large lack of access to services, mainly in small rural communities, despite having developed programmes as Luz en Casa Oaxaca. 
Their high population dispersion and bad communications infrastructures make complicated the traditional supply (through distribution networks) to the Oaxaca rural communities.
The lack of basic services results in different problems making difficult the progress of people, such as those related to health and education.
EncASa Oaxaca offers several solutions to reduce the effects of that deficiency.