PROVISION OF 3G SOLAR HOME SYSTEMS FOR ELECTRICITY AND SEVERAL ECOTECHNOLOGIES FOR WATER, SANITATION & COOKING
The EncASa Oaxaca 2018 project brings access to the electricity basic service, with third generation solar home systems, to 1,000 households and access to drinking water, appropriate sanitation and improved cook stoves to 137 families. The users themselves choose these systems within those offered in a catalogue of technologies, according to their habits and other factors, such as existing infrastructure or the climate in their communities. This catalogue includes several systems of water catchment, water purification and sanitation, as well as some types of cook stoves with chimney.
These systems allow reducing risks to the beneficiaries' health. They also improve the water supply sources, save water and allow the reuse of grey water. This, within The Oaxaca environment of recurring drought, makes the project a tool of increasing the resilience and adaptation to climate change.
EncASa Oaxaca 2018 is carried out under the umbrella of the public-private partnership for development formed by the Government of the State of Oaxaca through SINFRA –its Infrastructure and Sustainable Territory Development Secretariat–, AECID –the Spanish Agency for International Development Cooperation– and its Mexican counterpart AMEXCID. We all gather the institutional, managerial, technical and economic resources that are necessary to execute this action and generate the largest impact.
2,190,000 h/year

available lighting

601,033 h/year

for additional activities at home

64,496 h/year

for doing additional homework

2,2M pesos/year

savings in energy expenditure

1.77 t/year battery

non-controlled disposal avoided

104 t/year CO2

emissions avoided

13 eco-technologies

in the catalogue

Save and reuse

of water

Adaptation&resilience

to climate change
1,000
homes with electricity
137
homes with water, sanitation or stoves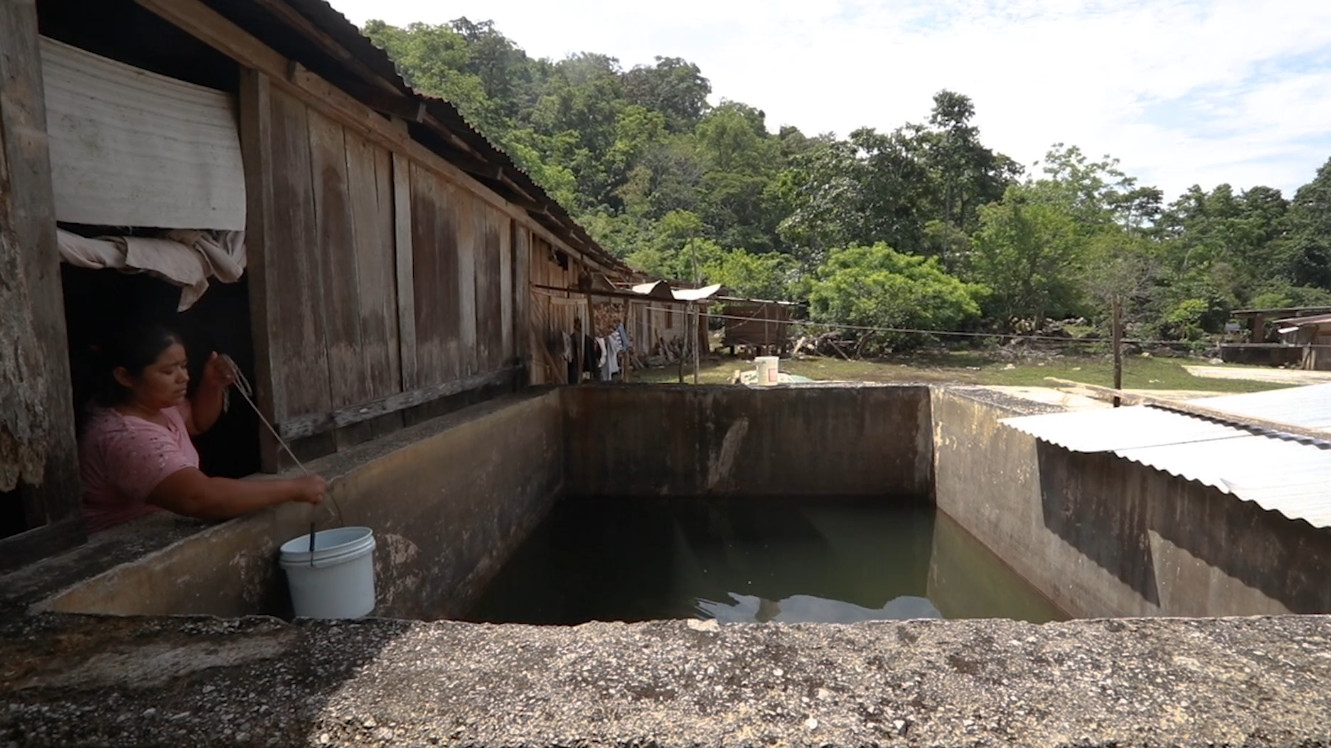 Watch video
KEY ASPECTS OF ENCASA OAXACA
The EncASa Oaxaca 2018 project is carried out within a partnership with the Government of Oaxaca through SINFRA, and the Spanish and Mexican Cooperation Agencies (AECID and AMEXCID).
Its goal is to:


♦

bring electricity to 1,000 households with third generation solar home systems and,


♦

 execute a pilot to provide quality drinking water, appropriate sanitation and improved cookstoves, to more than 50 families.
Their high population dispersion and bad communications infrastructures makes complicated the traditional supply to those communities.
That lack of access to basic services ends in different problems that make difficult the population development, such as those related to health or education.
Despite of the actions of access to services carried out in the last years, such as the electrification of Luz en Casa, in Oaxaca there is still a high lack of services that is prevalent in small rural communities.
OAXACA DATA AT STARTING THE PROJECT (INEGI, 2015)
HOUSEHOLDS WITHOUT ELECTRICITY
HOUSEHOLDS WITHOUT DRINKING WATER
HOUSEHOLDS WITHOUT SANITATION
HOUSEHOLDS WITH COOKSTOVES WITHOUT CHIMNEY