AN ENTREPRENEURSHIP NETWORK FOR UNIVERSAL ACCESS TO ELECTRICITY
The Centros Luz en Casa are micro franchises owned by local entrepreneurs who offer advice, installation and repair of solar home systems, as well as sale and repair of compatible electric devices for both second and third generation systems (SHS and 3GSHS), and manage the generation of codes for unblocking the 3GSFD including prepayment systems.
The acciona.org's local organizations in Peru, Mexico and Panama identify those franchisees among users of Luz en Casa or local entrepreneurs with a shop in a reference locality –depending of the extension of the operation area-. Then they are trained specifically in technical, administrative and managerial aspects that are necessary to perform the entrusted tasks, and signs the corresponding contract with them.
Since 2015, when we started the implementation of these small businesses, we have extended the Centro Luz en Casa (CLC) network not only in Peru –Cajamarca and the Napo river basin- but also in México –Oaxaca- and Panama -Chichica-. We have also extended progressively the catalogue of products offered. Today there are the following businesses in operation selling the products indicated below, besides giving the rest of aforementioned services:
12 CLC IN PERU

CAJAMARCA (10) AND NAPO (2)

7 CLC IN MEXICO

OAXACA

1 CLC IN PANAMA

CHICHICA

Radios and mp3 players

8 models

TV

4 models

Portable DVD player

1 model

Lamps and torches

Several 2W, 5W, 7W models

Cables and adapters

5 types

Others

3GSHS spares, liquidiser...
1
DEMO CENTRE IN CAJAMARCA OFFICES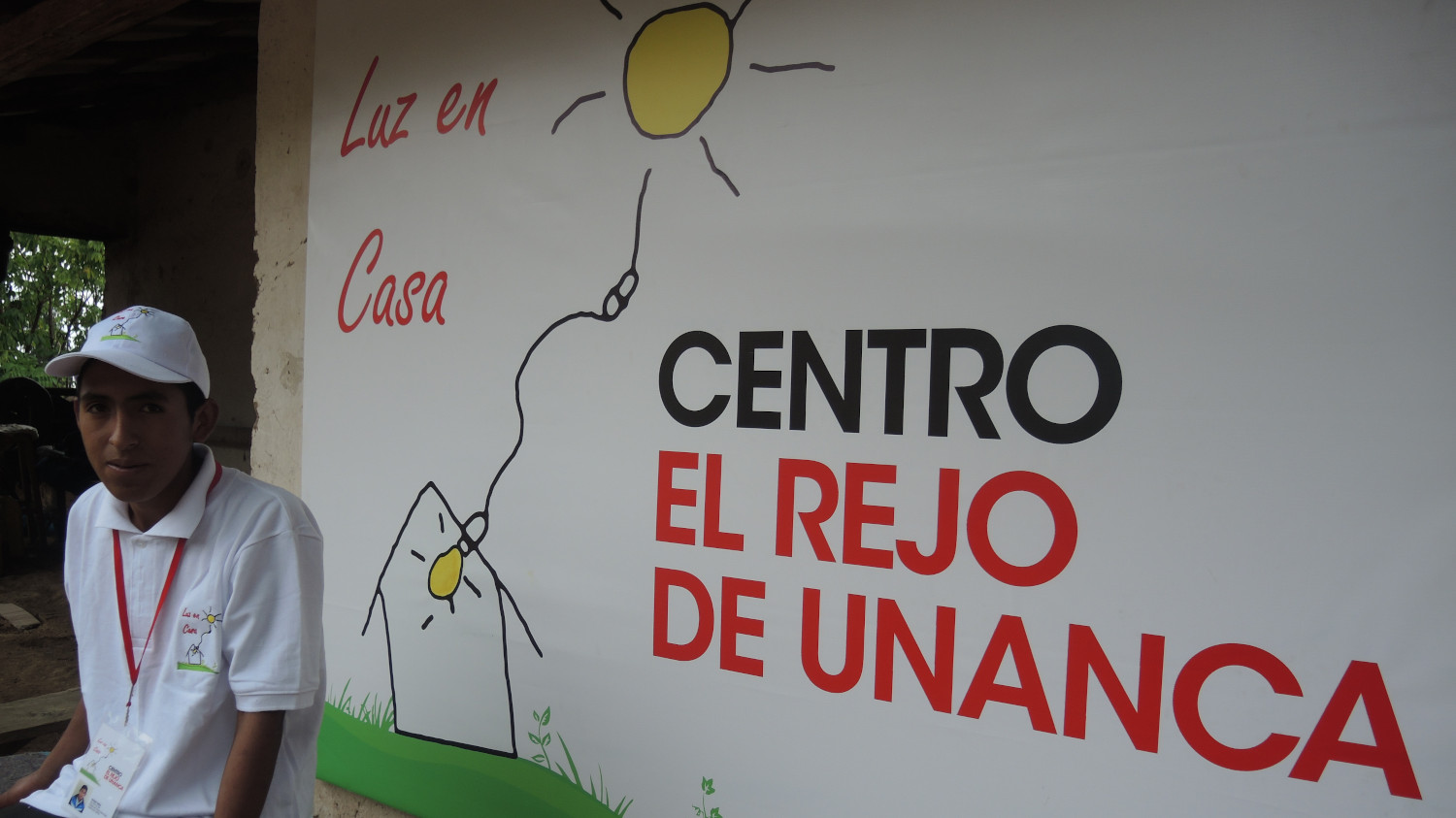 Watch video
WHY DEVELOPING THE CENTROS LUZ EN CASA?
Because the impact measurement of Luz en Casa "From candles to light: the impact of the rural electrification" carried out by IDB-Fomin in 2014, explained that a low percentage of households used the electricity from solar home systems (SHS) for purposes different from lighting, such as charging mobile phone, watch TV or listen to the radio. This situation occurred, partially, due to the difficulty of finding affordable, quality and low consumption SHS-compatible electric devices in the rural communities.
In order to solve that problem, we decide to add a new actor to our management model: the Centros Luz en Casa. Besides offering appliances with which the users could make the most with the electricity provided, these centres could be in charge of attending orders for solar home systems installation and repair under a micro franchisee independent professionals model.
Thus, we started the development of the Centro Luz en Casa micro franchises in Cajamarca, in 2015, with the following activities:
Local entrepreneurs' identification and technical, managerial & entrepreneurial training.
Development of a micro franchise business model.
Demand and market studies. Purchase of initial stock.
Starting of the first Centros Luz en Casa.
Opening of a demonstrative centre in our offices in Cajamarca.
All these activities were a part of the Project "Rural Electrification with Supply and Service Centres", which was executed in collaboration with the ICAI Engineers for Development Foundation and the Technical University of Madrid's Innovation and Technology for Development Centre, with cofunding from the Spanish Agency for International Development Cooperation (so called AECID), through the I Call for Innovative Projects for Development.
19%
HOUSEHOLDS CHARGED MOBILE WITH SHS
5%
HOUSEHOLDS CONNECTED A TV TO SHS
4%
HOUSEHOLDS CONNECTED A RADIO TO SHS
Other Luz en Casa projects